Ohoskin completed its acceleration with Plug and Play, Unicredit, the CRIT tech broker, Fondazione di Modena, and Cassa Depositi e Prestiti. They had been five exciting months in which we grew up immensely, which brought us our first € 100,000 worth of investment. And more money could be on its way.
What is Motor Valley Accelerator
From the Silicon Valley in California to the Motor Valley in Emilia-Romagna. It is one of the many travels that Plug and Play made from the US to Europe to bring innovation overseas.
In Italy, the American "innovation platform" teamed up with the Italian Government-held investment bank Cassa Depositi e Prestiti, CRIT, and Unicredit to help Italy-based startups develop their automotive-related projects and team up with giants of the industry such as Marelli, ST, Dallara, and Sabelt.
What we did during the Motor Valley Accelerator program
On November 23rd, Ohoskin officially completed our acceleration at Modena's Motor Valley Accelerator. We began our path five months ago, in July. But we started our journey in May. In hindsight, it looks like ages ago, when the events are online only. It feels strange if we think about the great fest of the final Expo in Modena.
We remember clearly the enthusiasm for learning that we entered within the program. With its versatility and being so different from the hard-tech projects that applied, our product made us the outsiders. Still, the jury admitted us within the nine selected to participate in the program among the hundreds that applied. It has been the first acceleration program we got in (since then, we also got into MIP and the Unicredit's Startlab). It also has been the first one to bring us our first investment round.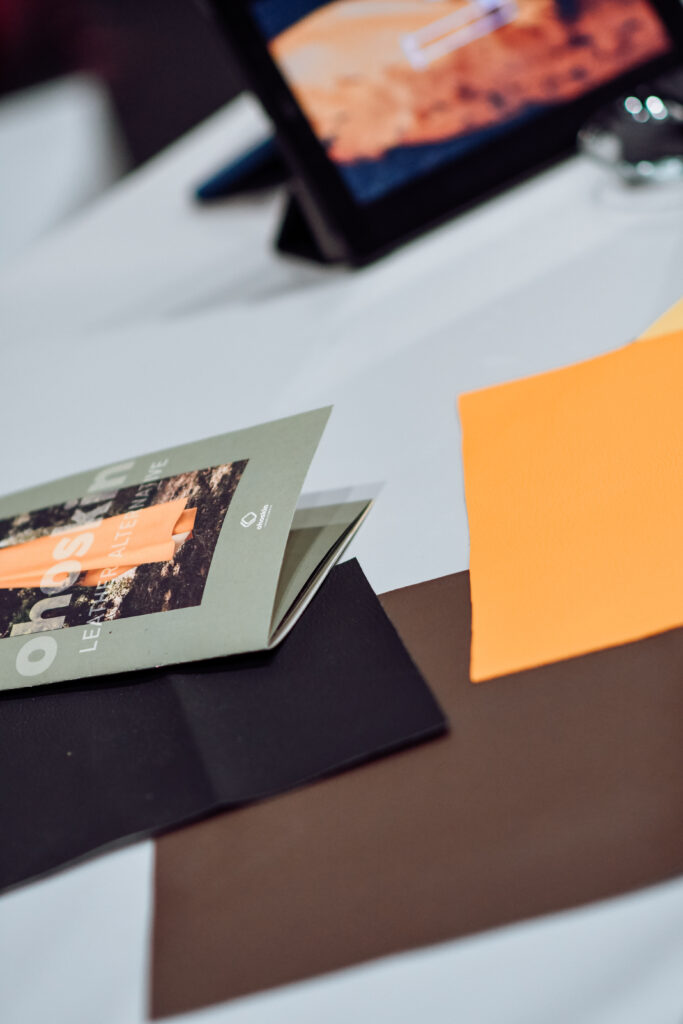 The outcomes: great memories, a lot of things learned, and a € 100,000 investment
During these months, we met amazing people like the staff and the other startups. In addition, we learned a lot from mentors such as Eugenio Razelli, former CEO at Magneti Marelli. We also had the incredible opportunity to start testing our material with giants of the industry, with whom we are still working and building partnerships. In addition, thanks to the MVA's advisors, we've built up a solid business plan. And, most important, we got our first € 100k in investments and the possibility to get 500k more from Cassa Depositi e Prestiti.
What now?
It is a new beginning for us. We are more solid, savvy, mature, and ready to close a €1 million investment round to boost our production rate and make our leather alternative even more sustainable. The money already began to flow, we got our first investment, and we're confident that more will follow.
Thanks to Allegra, Camila, Enrico, and Marco for their support as MVA's staff. Thanks to the other startuppers for the memories. And thanks to Marelli and the other great brands of the Motor Valley Ecosystem that chose to work with us. Together, we are developing a product that will bring sustainability and vegan topics to the automotive industry.
To quote the Motor Valley Accelerator's payoff, now it's time to drive innovation together. With Ohoskin, the Accelerator, the industry. And with the investors.